PRACTICE: Brand & Environmental Design
STUDIO: Jerry Seiner Dealerships
Located in South Jordan, Destination Upfitters is Utah's newest outdoor vehicle accessory and upfitting shop that caters to all makes and models for universal accessibility.
The brand went from a mere idea to a functional company and retail store. From identity to collateral, and its retail space, all aspects were designed from the ground up.
The logo is a combination of two elements; mountains and tires. Mountains represent the destination or adventure that is about to be embarked on while subtly acknowledging its Utah roots; meanwhile, tire threads nod to the automotive side of our brand.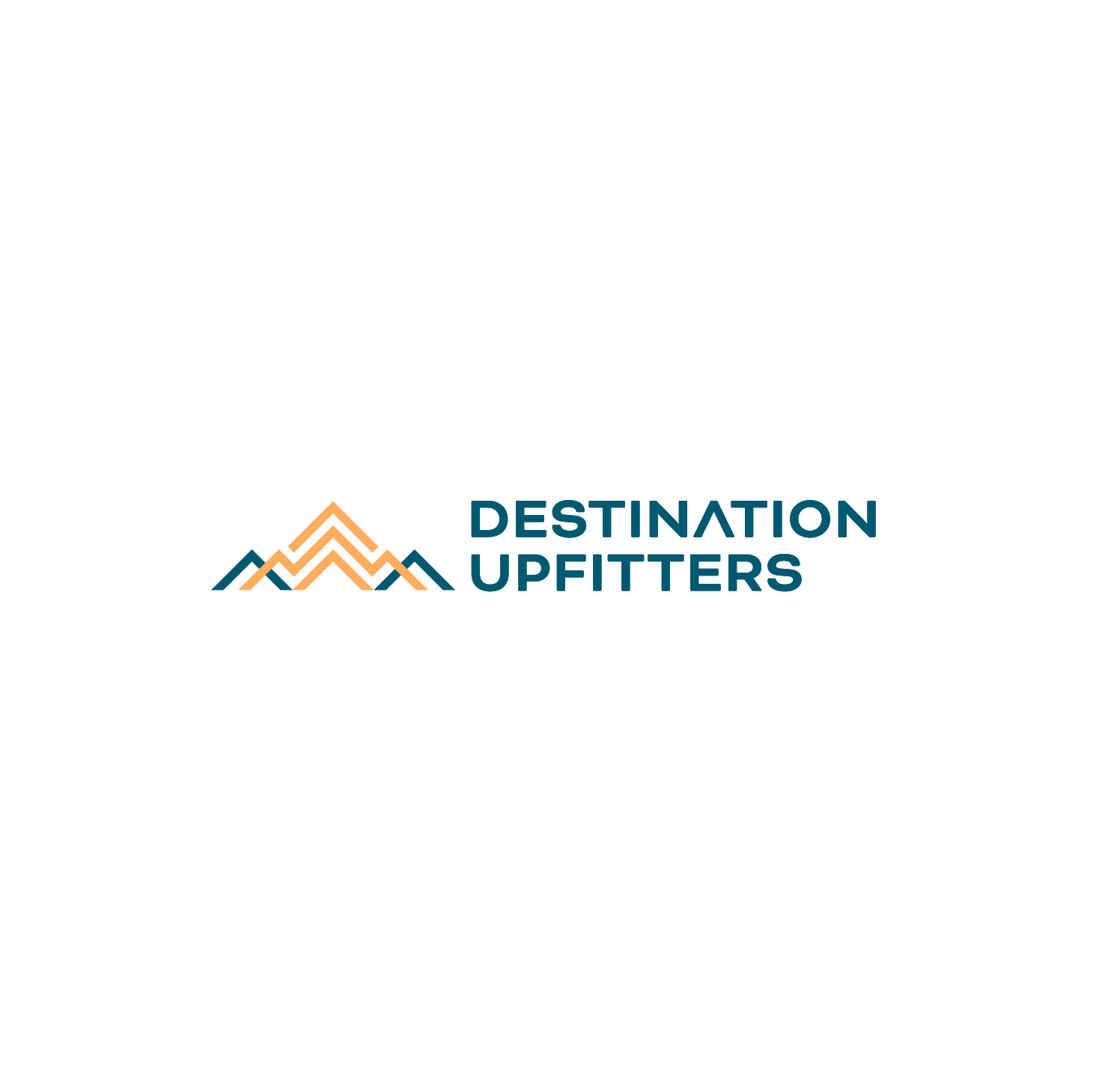 With the driving motto of "Creating the drive of adventure" the graphic elements of the brand are half of the brand's mark to touch upon that energetic component and a topographic line art representing the different terrains in an excusion.
The design approach was simple. The three upfitted vehicles would take center stage in the showroom while the rest of the space would be filled with products and demos. Large-scale scenic photographs surrounded the space as inspiration for any customer that comes through.
The signage marked the four product categories the brand offers; also seen as icons on the front of the building.